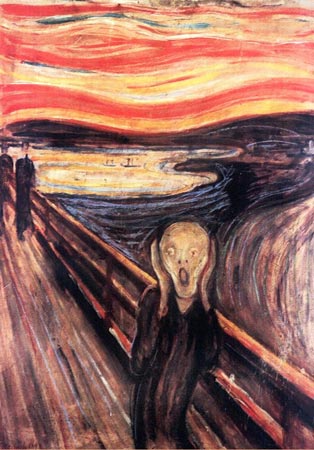 A few weeks ago my brother called me on a weekday afternoon - not a customary time for us to chat, but not unheard of either. He caught me in the middle of putzing with my kids; we were going outside to play for a while, then out for errands. Things were not quiet for me to give him my undivided attention. Our conversation was brief. I poked around a bit to see if there was a particular reason for his call but he didn't give one.
Later he told me that he called because he'd been having a particularly hard day. Familiar frustrations, but sometimes they build up and you want to tell someone about it. I get it. But, he told me, when I answered the phone and sounded happy he wondered what he could possibly have to complain about. That is: she has cancer and she sounds ok. How can I complain?
He's not the only one who has said something like this to me. I periodically get notes from friends who tell me I am inspiring, or that when they feel frustrated with their lives they think of me and are motivated (guilted?) to buck up.
Comparing my suffering to someone else's is not helpful. I'm inclined to do it myself. There are always people whose lives look more difficult than mine - someone with a more tenacious cancer, a deeper depression, a different challenge altogether. Comparing my pain to other people's pain is one strategy that intensified my depression.
Pain is pain. There is no way to measure my pain against yours. For a long time I felt guilty for becoming clinically depressed because I thought I "should be able to handle this." Other people's lives are hard and they don't go crazy over it. They just plug away and handle it. Why can't I?
That line of thinking was entirely unhelpful. My life was (and is) icky and painful to me. I am profoundly disappointed by it in many ways. I need a lot of help to cope with it. Thinking I should not need help didn't make anything better. Now I have support of all kinds - spiritual, emotional, logistical - and I still feel like I'm scraping by one day at a time.
I am not a hero. I'm not stronger or better than anyone else. I do not pull myself out of bed every day because I have such an admirably tenacious will to succeed. God is kind to keep me afloat when I think I will drown. I cannot explain God's grace but I know that I live in it.
I have never supposed that God compares my pain to anyone else's or to His. He loves me and cares about what I feel and what I need today.